How to sell paxful bitcoin on LoadNG App
Firstly, click on Sell Coins on the homepage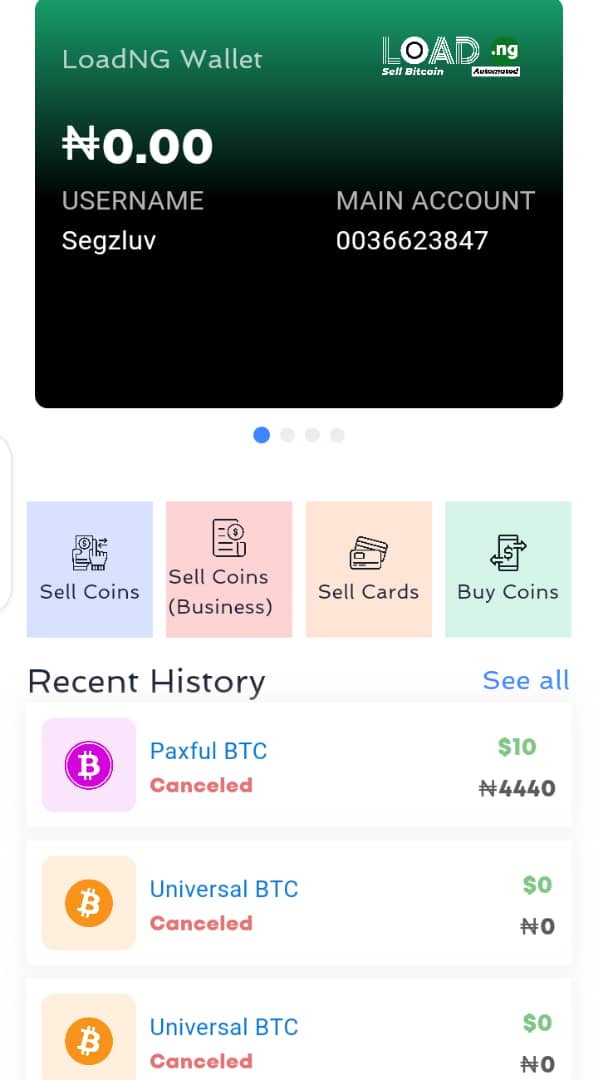 After then, a page where you will see different types of coin you can sell on LoadNG will pop up and you will click on Sell Paxful( the present rate at the moment is written boldly under each coin you will like to sell)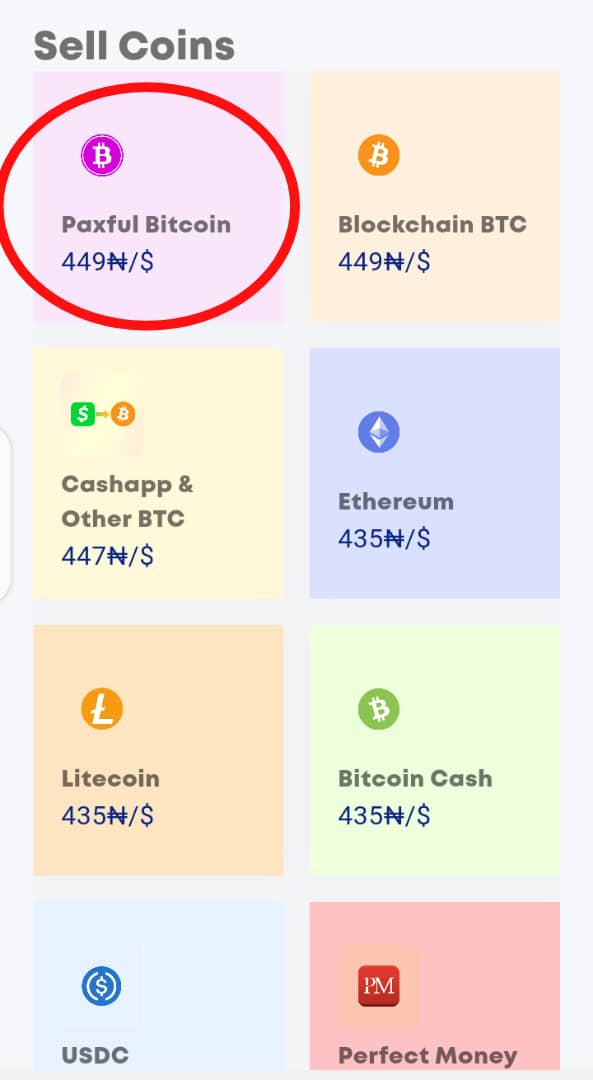 Then proceed to where you will input the USD value of paxful bitcoin you will like to sell and the account to pay to immediately after a successful transaction, then the system calculate the amount to receive in naira (present rate * amount you want to sell in USD), then click on sell now
NOTE: You must have logged in on your paxful wallet account before clicking on sell now ,because the system automatically redirects you to paxful .
The systems redirects you back to LoadNG where you will see the status of your transaction. A mail and SMS will be sent to you immediately.
Trade with best rate on LoadNG.