Set your preferred account on LoadNG by clicking on my account on the dashboard, click on set account in the blue box at the top.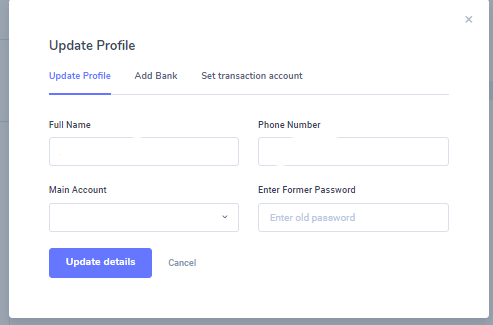 The first column is the update profile, where you can update your main account, including your full name, phone number, main account, enter your former password and update details.
.
The second column is the Add Bank, you can also add multiple account(s) on the page, all you need to do is to add the bank name, account number, bank account name, and your password.
You can also set a transaction to an account on LoadNG, you can set different bank accounts for a different transaction.
Thank you and Best Regards.