Let me walk you through the process of selling bitcoin on LoadNG for instant Naira utilizing the new business suite wallet (www.load.ng). The business or the business suite? That's not an error; another fantastic feature of LoadNG is the business suite. You may now create new business wallets for your company using the business suites, and you can associate a specific wallet with a new client or customer. Let's rapidly review the business suite wallet's selling process.
Step 1.
Register on the LoadNG web platform on www.load.ng and proceed to "Sign in".
A complete registration automatically redirects you to your dashboard.
Step 2.
Find the "LoadNG Business" panel, then click on the arrow directly in front of it. Although the LoadNG business offers a variety of features, this article mostly focuses on the "Business Suite."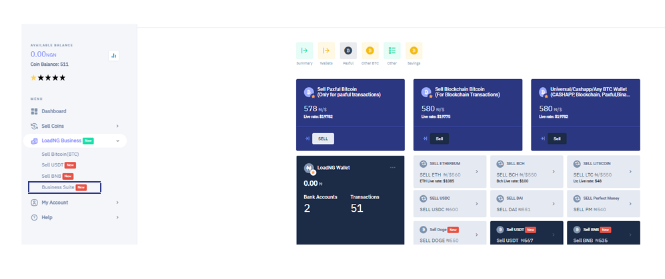 Step 3:
Click on the "Business suite" and click on create. Note that the upper right corner of the website is the rate at which we buy at the moment.
You can have your default business wallet and still have the business suite wallet.
Step 4:
"Create Wallet" with 1 - 4 steps.
1. Name it!
Give your wallet a nickname, it may be the client's name, the customer's name, or the wallet name, after that "choose a label", either the green label, orange label or blue label, then, click on continue.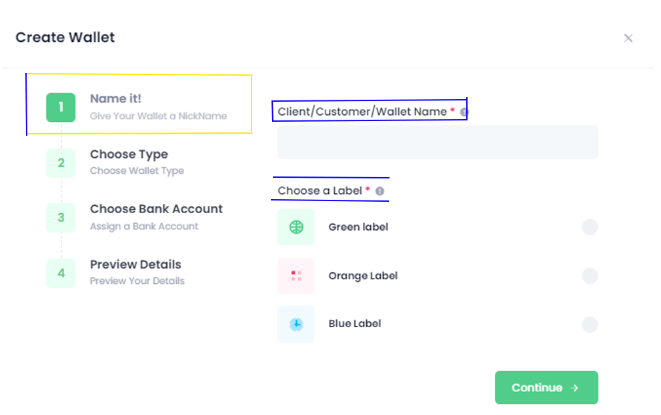 2. Choose Type
Choose the wallet type, we've only the bitcoin(BTC) wallet at the moment, more wallet types coming soon. Click on the "Bitcoin(BTC) wallets" and continue.
3. Choose Bank Account
Enter your bank account information and/or select an existing account to assign a bank account to the transaction before clicking continue.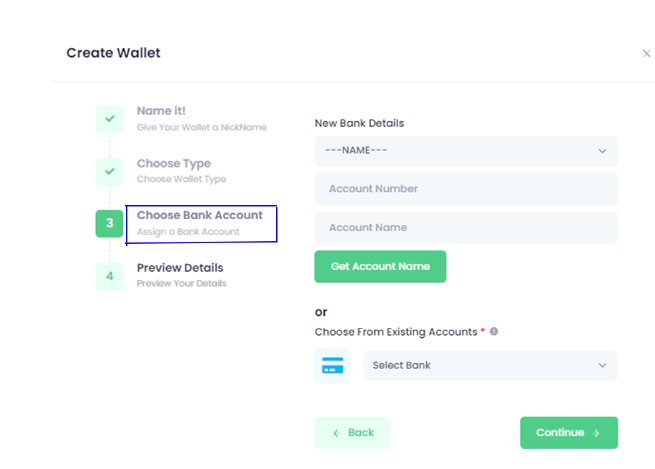 4. Preview Details
Preview all the details to make sure they are accurate., payment will be made to the account provided for every bitcoin that gets sent to the address that would be generated.
The business suite is a wonderful asset to have, isn't it? It's so simple, and what's more? Your history page will list every transaction you've made. We're loading more incredible features...
Best Regards Chief.