Hello Load Star,
I'm Abisola from LoadNG, and I'll like to take you on a comprehensive illustration of how to sell BNB for instant Naira on LoadNG (www.load.ng) with just five(5) steps.
Step 1.
Register on the LoadNG web platform on www. load.ng and proceed to "Sign in".
A complete registration automatically redirects you to your dashboard.
Step 2.
Find the "Sell BNB" box/panel, then click on the box, you can also find the present live rates in the box/panel.
Step 3.
A quick note comes up to notify you of how important it is to add your memo when selling your BNB. You must add your uniquely generated memo for BNB transactions to avoid loss of fund.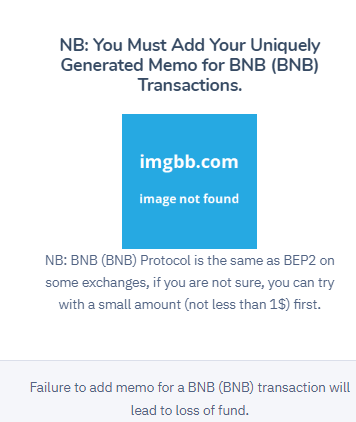 Step 4.
Choose what you want to get, then, copy the memo and the dedicated BNB address or scan the barcode.
Send BNB to the dedicated BNB wallet address and do not forget to add the memo.
Step 5.
The system recognizes your coin as soon as you send it, then you get paid into your account automatically.