Hello Load Star,
I'm Abisola from LoadNG, and I'll like to take you on a comprehensive ride on how to sell Paxful Bitcoin for instant Naira on LoadNG (www.load.ng) in just five(5) simple steps.
Step 1.
Register on the LoadNG web platform on www.load.ng and proceed to "Sign in".
A complete registration automatically redirects you to your dashboard.
Step 2.
Find the "Sell Paxful Bitcoin (Only for paxful transactions)" box/panel, then click on the "SELL" button, you can also find the present live rates in the box/panel.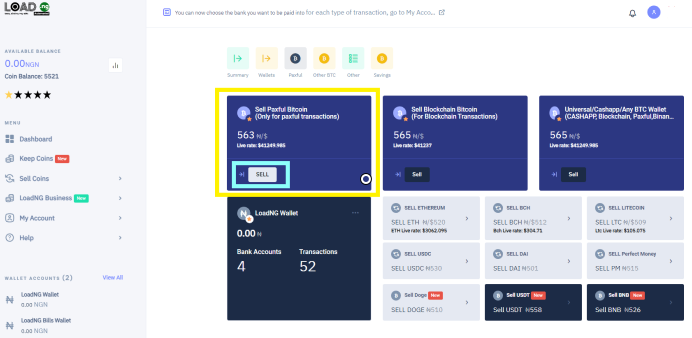 Step 3.
Enter the amount you want to sell in dollars($) in the "You Want To Sell How Much ($)" field.
Then, proceed to choose the bank account detail you want to get paid with, the system automatically calculates the bitcoin value as well as the total amount due.
Note, before you proceed, kindly open another tab on the same browser to login the paxful account you wish to sell from on www.paxful.com, this enables the system to automatically recognize your paxful account on the same browser.
Click on "Proceed to Sell",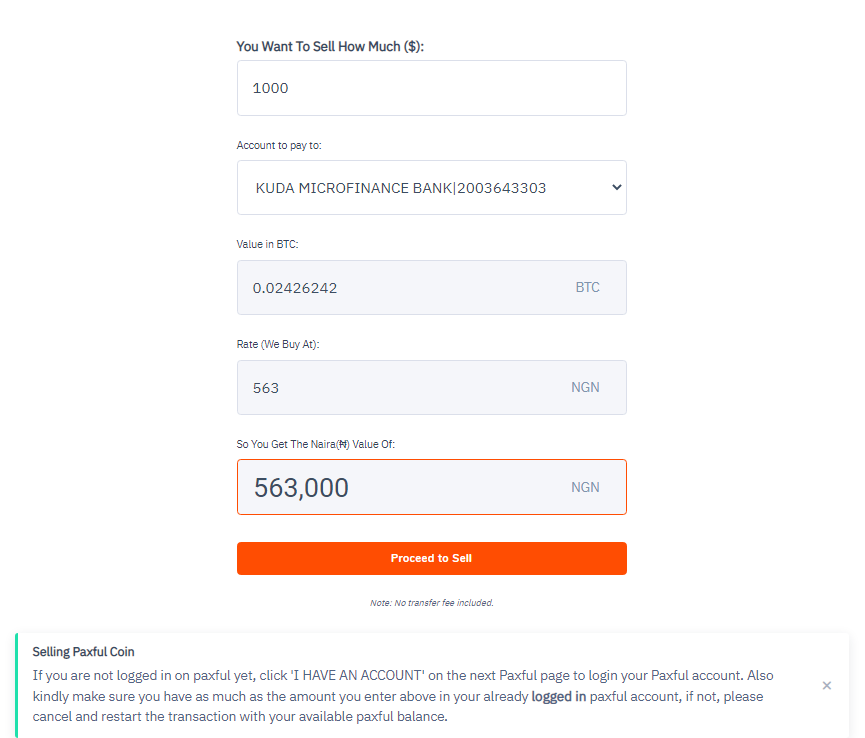 Step 4.
The system redirects you to paxful, where you are expected to authorize the transaction. If you use 2FA on your paxful account, you are expected to enter your paxful's 2FA to authorize the transaction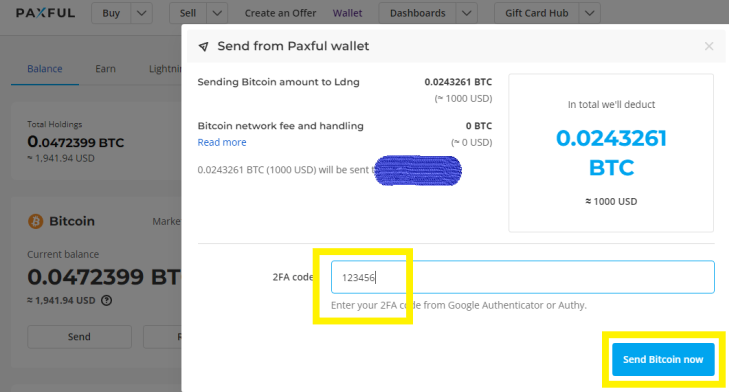 Step 5.
The system deducts the amount from your paxful account and credits your LoadNG wallet as well as your bank account automatically.
So easy right? Here's even the easier part...
When using the LoadNG Automated System, you don't have to worry about PAXFUL's $1 or 1% transactional fee. It is absolutely free with our system, This means even after 5 transactions a month, you still get to sell paxful bitcoin at absolutely no extra charge.
The NGN65 Transfer Charge is now on us. You now get all your money courtesy LoadNG.
Don't hesitate to invite your friends to even get to earn more LoadNG Coins
Best Regards.
Bisola.