How to Sell Blockchain, Cashapp, Binance, Luno Bitcoin, etc on the LoadNG Mobile App
Selling of blockchain bitcoin or bitcoin from other wallets (cashapp, binance, local bitcoin) as the same procedure.
Let's follow simple steps on how to sell blockchain bitcoin, bitcoin from other wallets on LoadNG App
Step 1
Click on Sell Coins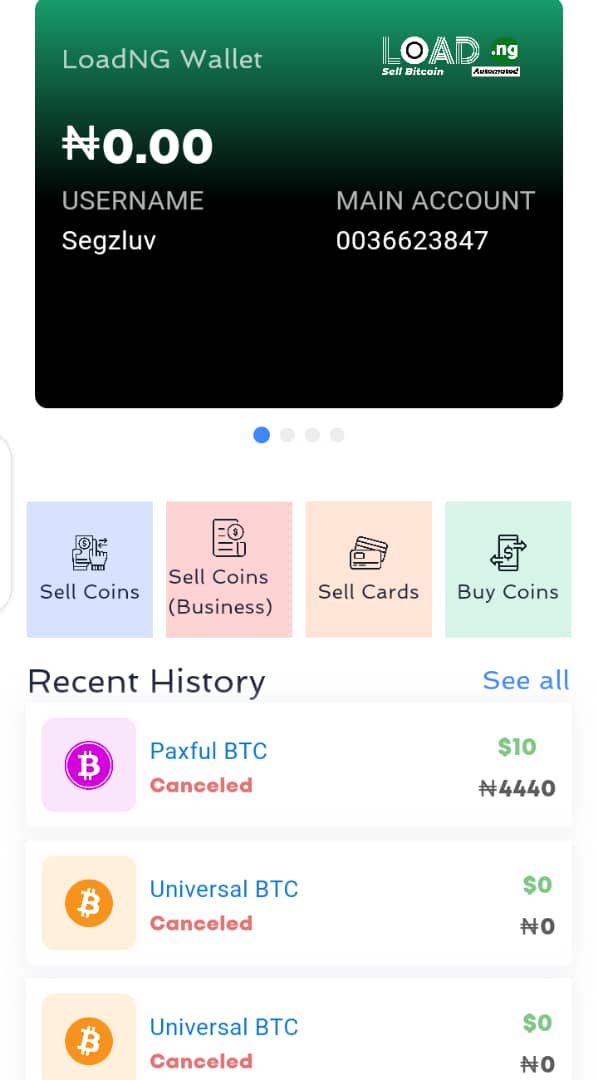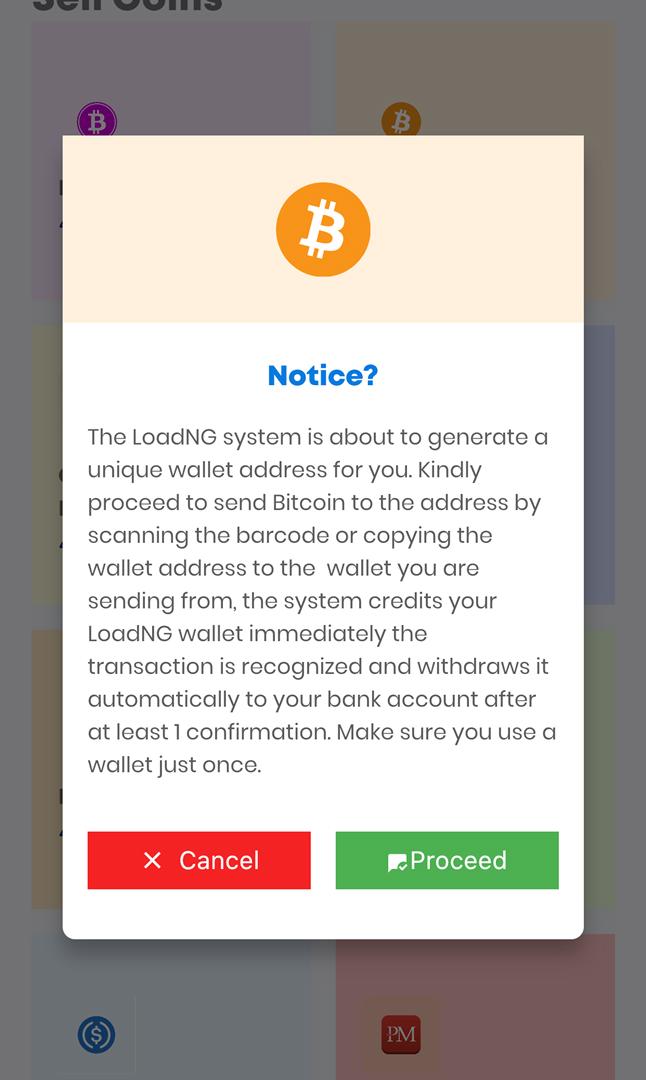 Click on anyone you will like to sell on the LoadNG App
A notice pops up which explains how the system works, click on proceed to continue.
The rate and the wallet address are stated on the next page, (note that the generated address can only be used once, kindly generate another wallet address for your next transaction), proceed to send bitcoin to the address by scanning the barcode or copying the wallet address to the wallet you are sending from, the system credits your LoadNG wallet immediately the transaction is recognized and withdraws it automatically to your bank account after at least 1 confirmation. Make sure you use a wallet just once. Then click on I Have Sent
You can always go to history to monitor your incoming transactions as well as see the completed transactions. You could also hash the transaction for confirmations by clicking on the Hash button attached with each transaction. Note: the system deposits the money into your LoadNG wallet instantly and autowithdrawal is done immediately after 1 confirmation.